With the precise speed control and the whole closed-loop controlled by VVVF drive system, hospital elevator has high-precision manufacturing, running special balance. It can make the stop layer very accurate, start and stop very stable. VVVF inverter control system together with precision control of motor accelerated degrees make traction machine noise smaller. This fully embodies the "people-oriented" design idea, creating a warm and comfortable space for both doctors and patients. It is convenient for user-friendly features beds, wheelchairs, trolleys access by configure a flat layer function; configured to implement medical function to facilitate the rapid rescue of patients express.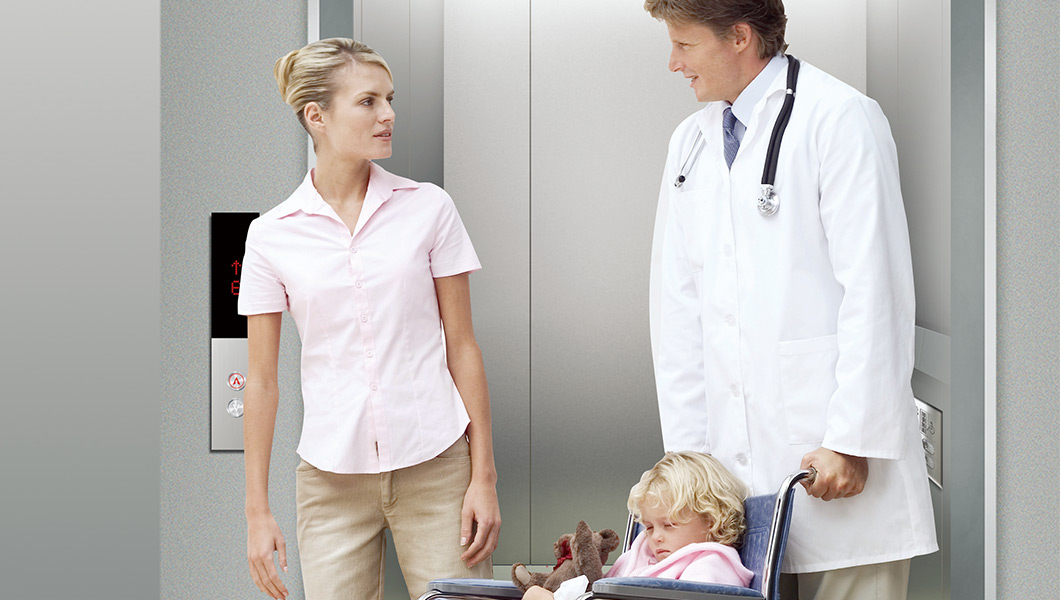 ---
Hospital Elevator: 1600kgs, 1 m/s, 5/5/5 .
Floor Name: 1,2,3,4,5Machine Room Roping: 2:1.
Shaft size: (W): 2500(W) x 3250(D) mm.
Overhead:4450mm Pit:1500mm.
Floor Distance :3100MM.All Door Panel H.S.S Type
Door open size: 1100mm(W)×2100mm(H), Two panels Side Opening
Ceiling: Hairline finshed st./st.
with acrylic vault lighting decoration
Ventilation: Axial fan
Car wall: Hairline stainless steel
Car door: Hairline stainless steel
Car bottom: PVC Floor
Cop,Lop: Hairline stainless steel panel
Monarch Control system, Input power supply: AC380V,3 Phases 50HZ.
Gearless Traction Machine with ARD.Lift Brand: Client's LOGO