Dumbwaiter, because it is more used in the catering industry, is also known as the passageway elevator, generally divided into two forms: floor type and window sill type. The floor space elevator refers to the floor of the cage directly with the ground level, can directly push the cart into the cage, provide convenient and fast food, cargo transportation. Window type service lift is refers to the open position from the ground have a certain height, generally in 0.8 1.2 meters high, people need not bow can be directly to the items placed in capsules, accord with human body engineering design. Sorrenta for your customized sundry elevator quality, elegant and beautiful, advanced performance, flexible operation. "The path of ascension, solentha knows" is designed to bring a value experience to the customer.
For Library
In the library (or in the bookshop) such an elevator – indispensable assistant when moving books. Using such an elevator, the reader will no longer wait book.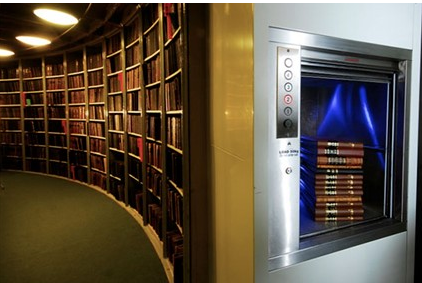 ---
For Kitchen
uses for transferring dishes and food between the kitchen and the restaurant hall. Constant movements from one room to another take a lot of time and slow down the service, so using a kitchen elevator has considered the best decision.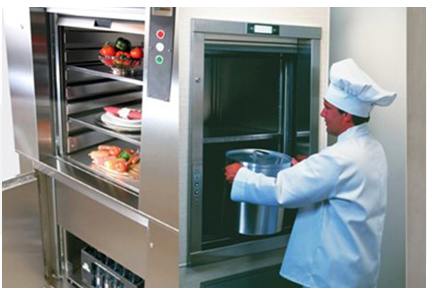 ---
For Office
If your office is located in a multi-storey building, then the small freight elevators are the best decision for your office. You and your employees will no longer have to carry stairs, small but still heavy things, such as document folders, daily mailings etc. A small freight elevator will make your work much easier and will save time.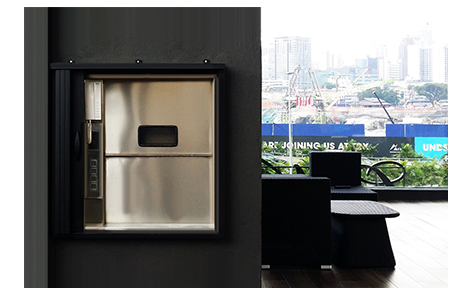 ---
For Home
Small freight elevator are very popular with owners of country houses and multi-level apartments. If the house has several floors, then the lift will be useful in order, for example, to deliver purchases from the garage directly to the kitchen. The kitchen elevator is convenient even if the dining room and kitchen are spaced apart on different floors. The elevator can be installed in any convenient place for the owner and to lift the necessary weights with it.

---

Specification :
| | |
| --- | --- |
| Usage | Dumbwaiter |
| Speed | 0.4m/s |
| Capacity | 250KG,100KG,200KG |
| Speed adjusting | Traction type |
| Control type | Simplex PLC Control |
| Traction ratio | 1:1 |
| Door opening | Opening up and down |
| Hoist way size | 1480 mmW*1500 mmD |
| Top floor height | 2500 (mm) |
| Pit depth | 750 (mm) |
| Power supply | 380V AC 50HZ 3phase 5lines |
| Light power | 220V AC 50HZ |