ROPE FOR OVER SPEED GOVERNOR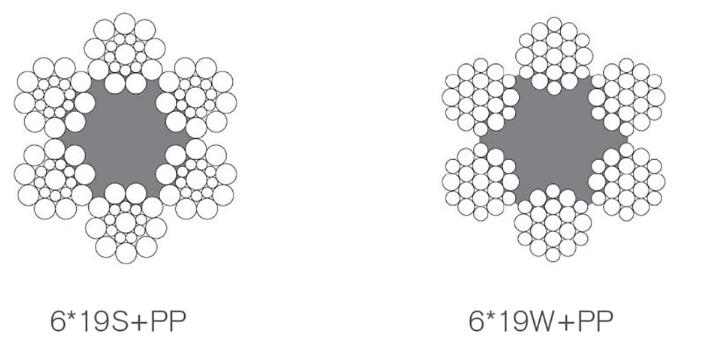 ♦This rope is for low speed, low duty elevators.
♦If elevator with high speed, please contact us.
♦We can also produce as customer's requirements.
♦ Above specifications just for your reference. Error may occur in actual situation.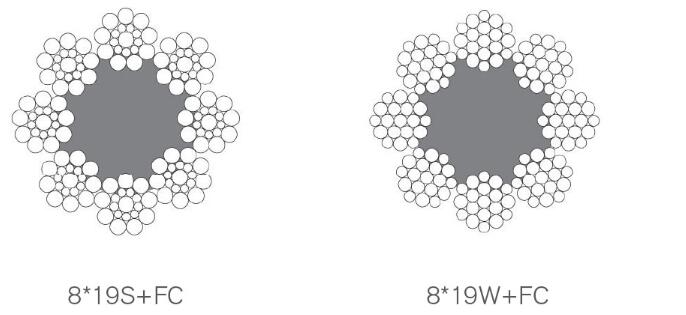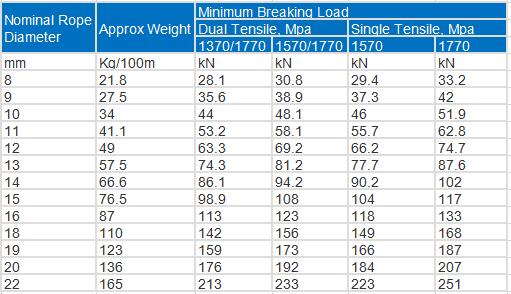 ROPE FOR TRACTION MACHINE
♦For IWRC, speed>4.0m/s, Building height>100m
♦For IWRF, 2.0<speed≤4.0m/s, Building height≤ 100m



We offer sisal, synthetic and steel IWRC ropes. Synthetic plastic cores are more precise in diameter, offer more stability in form and are more resistant to humid environments. Independent Wire Rope Core (IWRC) ropes have less stretch and create a firmer structure to the rope diameter.
All ropes are pre-lubricated during the stranding phase of production. Properly lubricated ropes can almost double the service life of the rope. Lubrication helps prevent corrosion, abrasion and rouging.
Some types and sizes of wire rope including diameter, fiber and weight are in here: Steel wire rope is widely used in many fields.