We specializes in elevator upgrades and modernization. Whether you're looking to make a few cosmetic changes or you want to completely strip out and replace the elevator interior and/or equipment, We can perform your elevator upgrades or modernization. What's more, we can usually do the job at a much lower cost than our competitors!
Modernization not only contributes to tenant and visitor satisfaction, but also keeps older buildings competitive with newer buildings, and typically provides a good financial return based on increasing the value of your building. Additionally, as an integral part of access to your building, it's important to keep your elevator systems updated with the latest codes and technology.
Based on a full inspection of your elevator equipment, We will develop a detailed analysis and recommendations for what you should include in your modernization project. Having managed more than 3000 modernization projects, you can be assured we have the knowledge and experience to perform the job on time and within budget.

---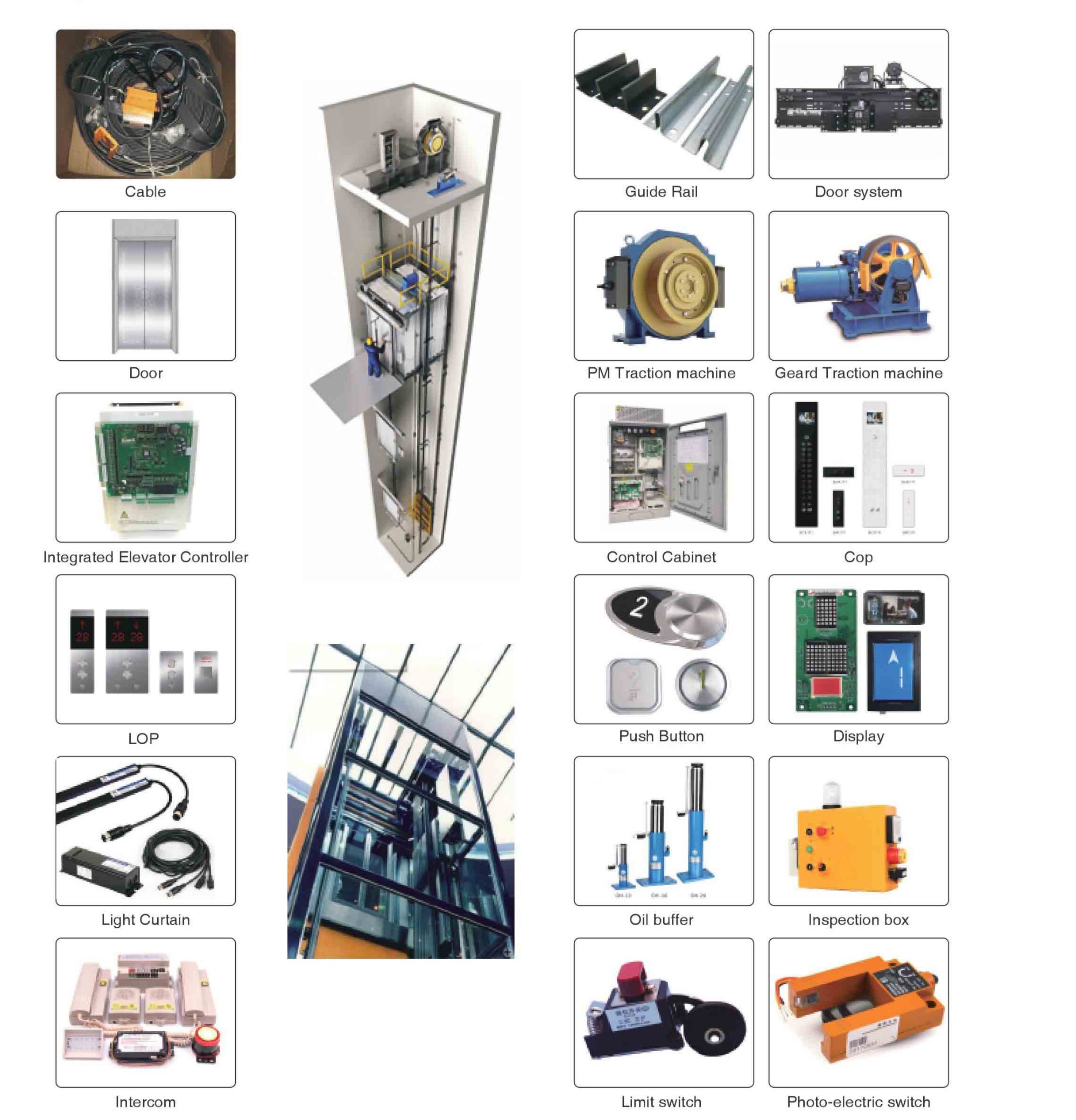 ---

● To improve the safety of your elevator MOD Purpose
● Increase elevator operational efficiency and performance
● Improve the appearance of your elevators
● Add passenger comfort
● Extend the life of your equipment to help you get more from your initial investment.
According to different projects' situations, We can provide complete modernization solutions which cover from design, manufacture, delivery to guidance for customers' installation and debugging. Comprehensive support can be supplied through the whole process of modernization. The following mechanical and electrical parts for customers' modernization can be designed and produced by us.
Mechanical Parts :
1.1 Traction Machine
1.2 Traction Machine Bed Set
1.3 Deflector Sheave
1.4 Over Speed Governor
1.5 Steel Wire Rope
1.6 VVVF Floor Operator
1.7 Landing Door System
Electrical Parts:
2.1 Complete Controlling Cabinet
2.2 Encoder with Cable
2.3 Car Top Board
2.4 Display Board for COP and LOPs
2.5 Car Instruction Board
2.6 COP
2.7 LOPs or Hops
2.8 Car Top Inspection Box
2.9 Pit Box
2.10 Leveling Photoelectric Switch
2.11 Limit Switch
2.12 All Cable
2.13 Travelling Cable
2.14 LOP Communcation Cables ( Cartop Pit cables ) .
Others Parts :
3.1 Group Controlling Board
3.2 PC Monitoring Board
3.3 ARD
3.4 UPS
3.5 Voice Announcement
3.6 Access Control System
3.7 Light Curtain