Guide rail and the elevator car boots are slidable between a nylon block, called the guide shoe, which can be fixed to the rail car, so the car can only move up and down, the guide shoe upper and the oil cup, reduce shoe lining friction of the guide rail Install four each elevator car guide shoes, were installed in the car on the sides and bottom of the beam seat safety gear below; four counterweight guide shoes mounted on the bottom of the counterweight and the upper beam.
Fixed on the car guide shoe can be installed in the buildings along the hoistway wall fixing rail reciprocating movement at the car in operation to prevent skewed or swing.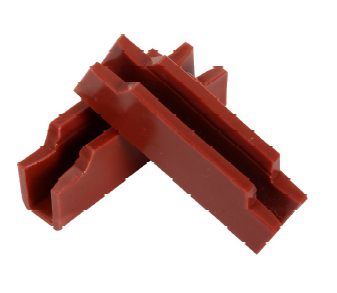 Technical Data :
Matached Lead Rail : 9,10,16mm .