House of the teenagers in Mexico,450KG,MRL.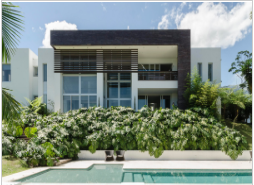 Elevator Parameter Specification :
Passenger elevator: 900kgs, 0.5 m/s, 2/2/2, Floor name: G, 1, Machine Room Less
Shaft Size: (W): 2040 MM(WIDTH) *2000 MM (DEPTH).
G-1 Floor: :4780mm ,1-Top Floor : 4500mm
Door open size: W1000mm x H 2100mm, Two panels Siding opening .
H.S.S(304)cabin and cabin door panel.
H.S.S round handrail at rear cabin panel, and H.S.S decorative ceiling.
With Voice Announcer, Language:English.
H.S.S COP with LCD Display, H.S.S LOP with dotted matrix display.
Monarch Control system, Input Power Supply: AC220V, 3 Phases, 50HZ.
Gearless Traction Machine with ARD.